Study & Work
Learning spaces and infrastructure
Group rooms
Would you like to work on a project together with colleagues in a quiet atmosphere? The following libraries provide group rooms, please reserve in advance:
Main Library: Five group rooms for a maximum of 10 people for university students only; booking instructions.
Law, Social Sciences and Economics Library (Media Library): One group room for max. 15 persons for students and faculty of the university; reservation at: ub.mediathek(at)uni-graz.at
Theology Library: One group room for max. 20 persons for students and teachers of the Faculty of Theology; reservation at: ub.theologie(at)uni-graz.at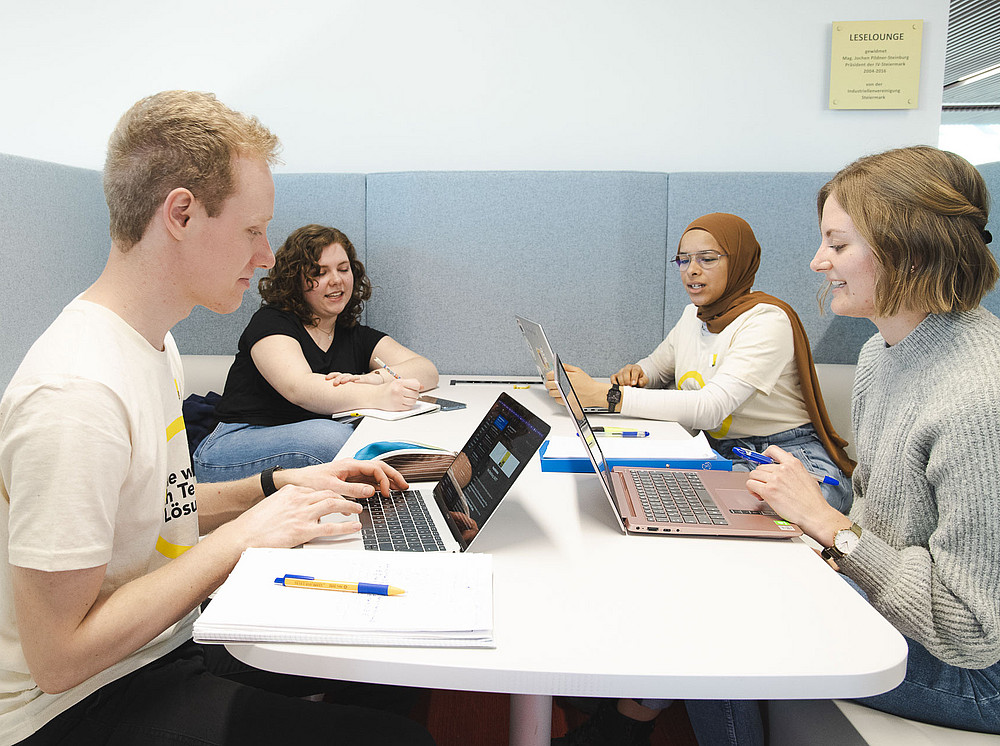 24/7 learning zone
The 24/7 learning zone is located on the ground floor of the Study Department (Universitätsplatz 3a).
Building hours (lecture period): Monday through Friday 6 a.m. to 10 p.m. and Saturday 8 a.m. to 10 p.m.
For access outside opening hours, hold the UNIGRAZcard or youni app in front of the reader for longer on your first visit.
Print, Copy, Scan
All libraries are equipped with multifunctional devices for fee-based printing, copying and scanning.
Members of the University of Graz: UNIGRAZcard = copy card (recharge via guthaben.uni-graz.at). Further information: UniIT.
External persons: Buy a copy card at the ÖH-Servicecenter (Schubertstraße 6). With this card you can scan, copy and print from USB stick.
You can use book scanners and scan tents (scanning with your smartphone) for free at the following locations. Bring a USB stick to save the scanned pages as a pdf file.
Main Library (4 scanners, 1 scan tent).
Law, Social Sciences and Economics Library (3 scanners, 1 scanning tent)
Theology Library (1 scanner, 1 scan tent)
Library Center Wall (2 scanners)
Geography and Regional Studies Library (1 scan tent)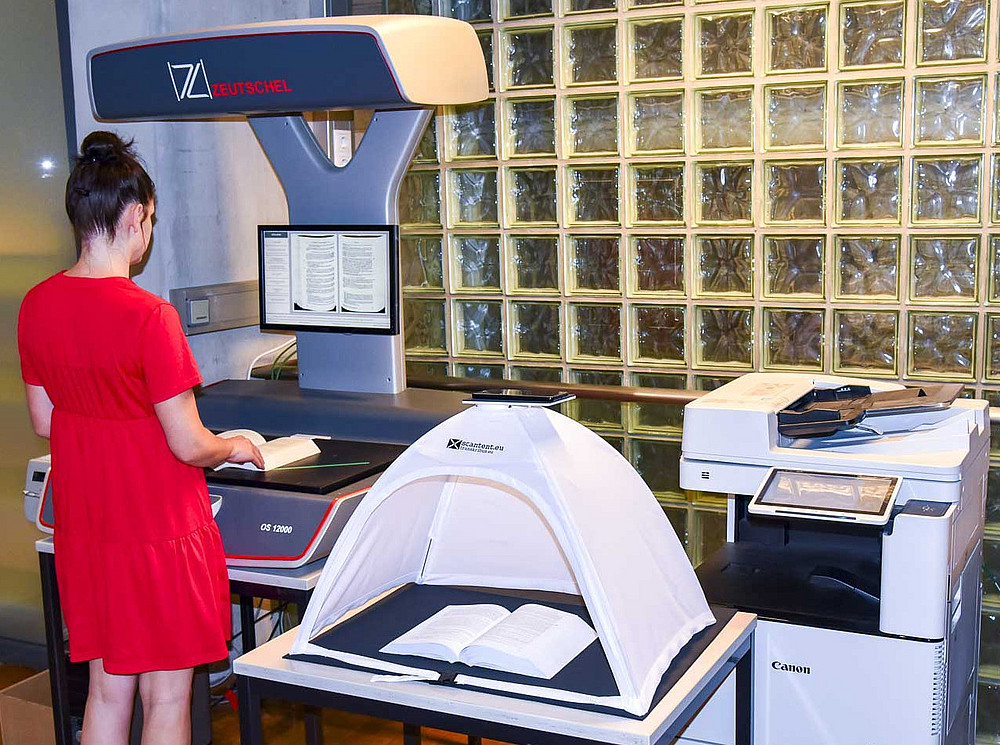 WLAN
All library locations are equipped with WLAN. As a student or staff member of the University of Graz, please use eduroam. If you do not have access to the WLAN, please contact the library staff.
Children's room in the main library
On the ground floor of the main library there is a children's room for students and staff of the University of Graz. In this breastfeeding room, playroom and retreat on campus, children can spend time accompanied by adult caregivers.
More information about the access modalities: unikid & unicare.
Accessibility
The University Library strives to provide its users with barrier-free services. This refers not only to structural conditions, but also to access to the library's physical and virtual offerings.
Unfortunately, not every library is able to provide full accessibility for people with disabilities, and library staff will be happy to assist you.
Information on barrier-free access to our library buildings can be found on the libraries' information pages.