Research Data Management
Careful and planned management of research data is part of good scientific practice and helps to make research data reproducible and reusable. In its Research Data Management Policy, the University of Graz recognises that correct and easily retrievable research data are integral to and provide the foundation for any kind of research activity, and it supports its researchers with a variety of services.
Research data management refers to the entire life cycle of research data - from the planning, generation, analysis, processing and storage of research data, through its documentation, archiving and publication, to any subsequent use by third parties.
A planned and structured handling of research data and an early definition of responsibilities can also contribute significantly to an efficient management of research projects.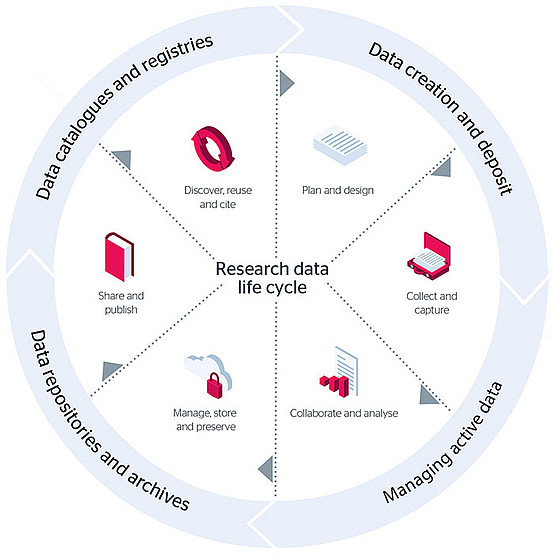 In addition to workshops and consultancy, the publication services offer assistance in completing data management plans and in finding suitable data repositories, thus complementing the support provided by Research Management.
Research data as well as the standards and guidelines for dealing with them can vary greatly from subject to subject. Please contact the Publication Services for specific information regarding your discipline.