Bibliometrics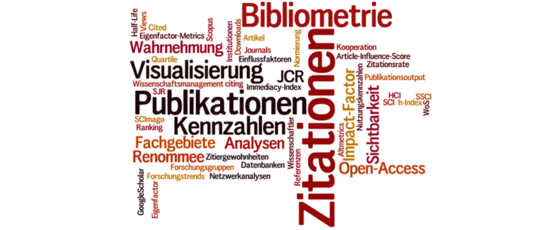 Bibliometrics deal with the quantitative measurement of the impact of articles, journals and scientific institutions. However, its dominance in the evaluation of research output and as a basis for decision-making is increasingly being critically questioned.
Journal bibliometrics
Services such as think.check.submit offer criteria and assistance in selecting suitable media. Impact factors as well as other metrics are used in many disciplines to evaluate journals. Today there is a multitude of evaluation methods, some of which are viewed very critically by researchers. The publication services offer information and support.
Altmetrics
In contrast to classical Bibliometrics (impact factor, h-index, self-factor) Altmetrics measure the attention that a scholarly publication receives. Currently, Altmetrics uses purely quantitative metrics, such as how many tweets or Facebook likes an article has received.
Personal bibliometrics
Coming soon.