Library center Heinrichstraße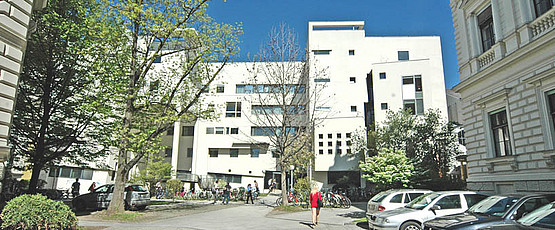 The libraries are open for the public, most of the media are for loan. In order to borrow books you need a library card. Books can be borrowed for one month. Maps, journals and books in some collections are not for loan. Books from the reserve collection (English studies) can be loaned for one week.
English studies: medieval studies, English literature, theory of literature, intermediality, cultural studies, old and middle English, English for Specific Purposes, eco-linguistics, computer-linguistics, language acquisition research
American studies: American regional and cultural studies, American literature, theory and techniques of film adaption of literature, Science Fiction, ageing research, cultural studies, film and media, popular culture, cyber culture
Geography: human geography, geomorphology, climate geography and applied geography, sustainability
Mathematics: pure mathematics, applied mathematics, history of mathematics...
Contact
Library center Heinrichstraße
Heinrichstraße 36
8010 Graz